As promised, here are the pictures of the pig-faced lady. These first two are prints from the 1600s. They are very accurate.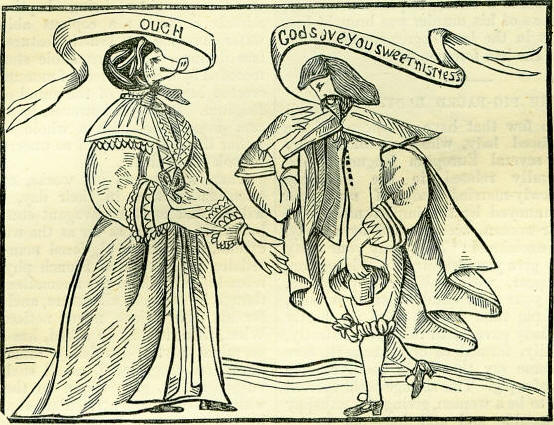 Ouch, indeed.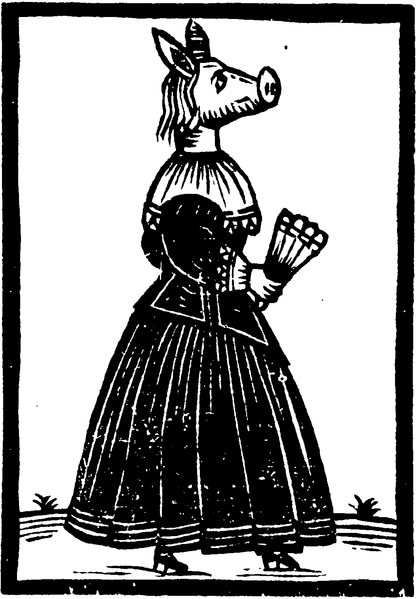 These later ones were from the craze in the 1800s
This first one is one of the articles mentioned in the show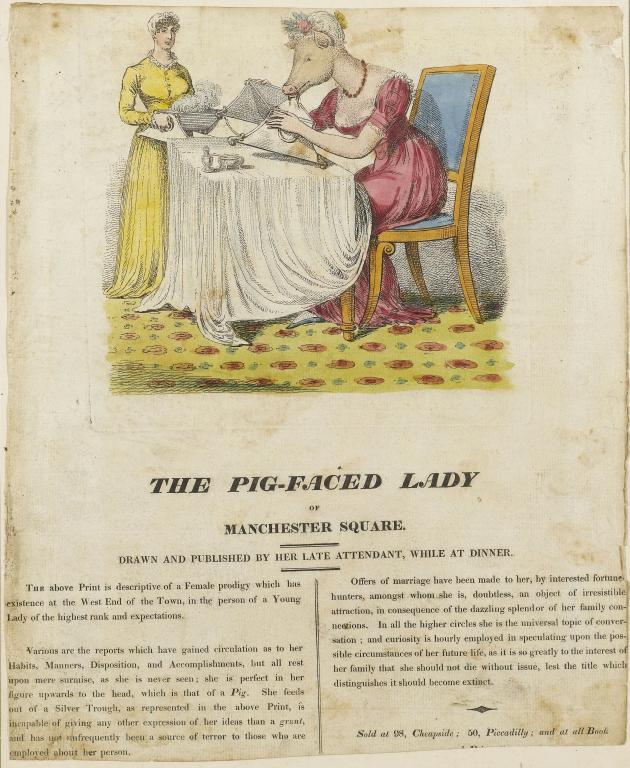 The engraving of the Manchester Square pig-faced lady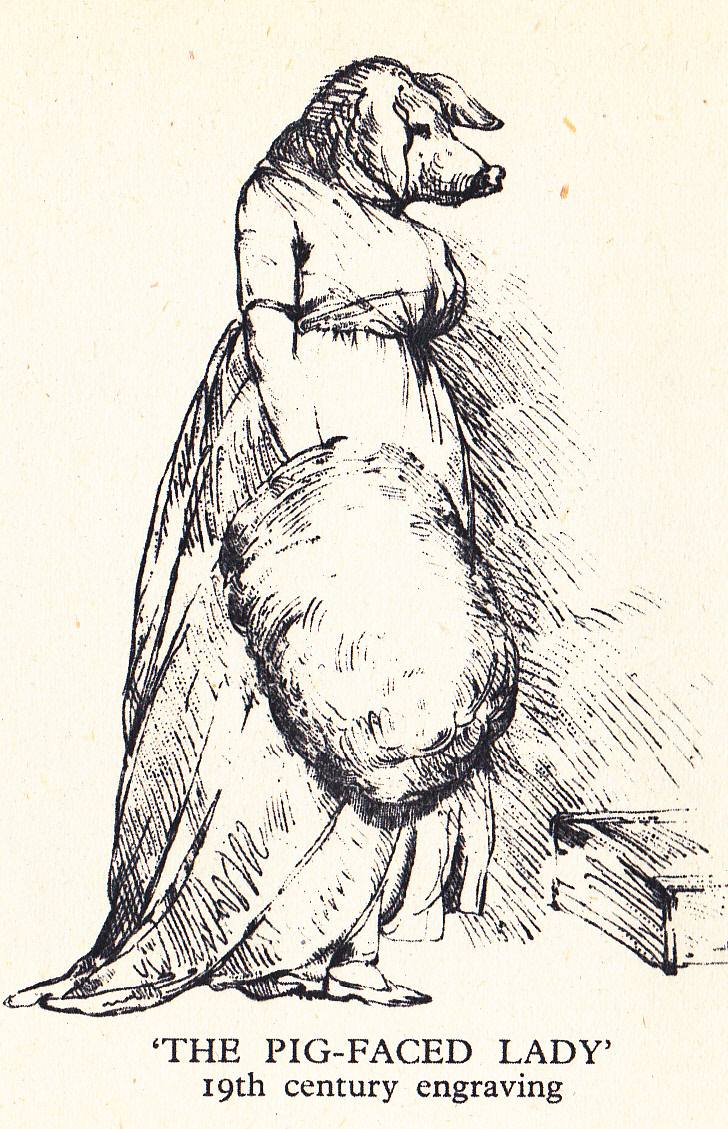 Want color? Here's color.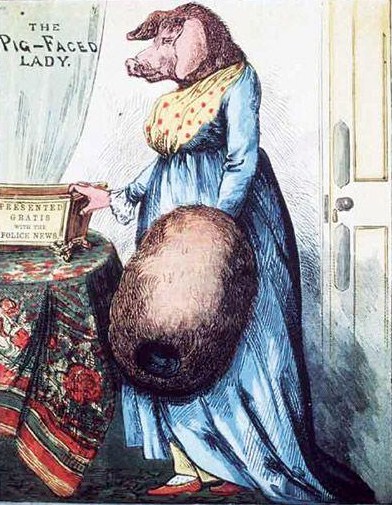 Another, virtually identical article
Another conception of the lady.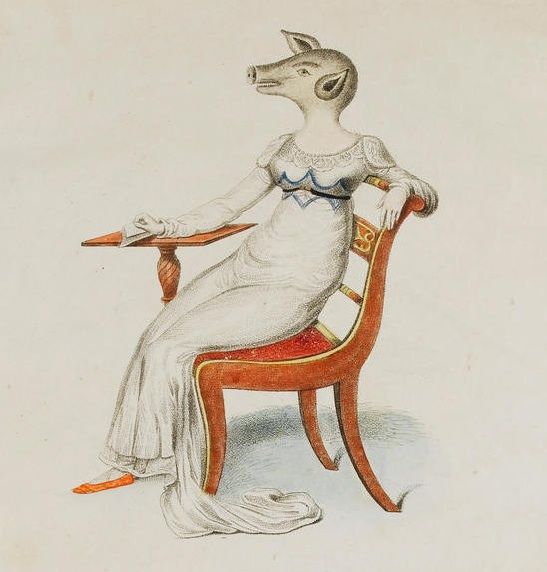 This one has hair, which I never considered, but it's weird, right? Yeah, it's weird. Also, anyone know anything about the Spanish Mule of Madrid? I can't find anything on...let's say him?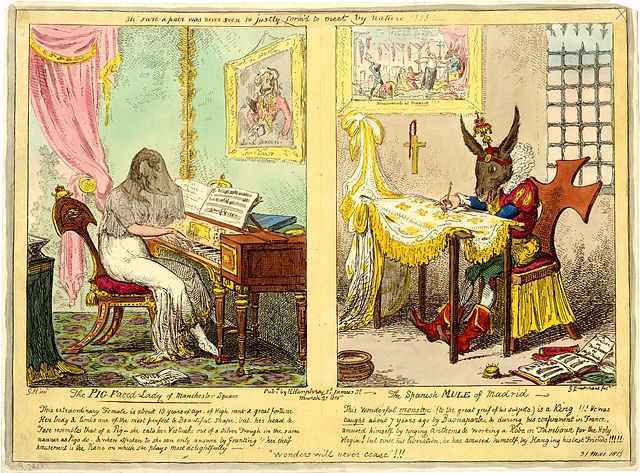 And lastly, a hairless bear. See - if you were in the dark, it could really look like a pig person!